Product Information
1. KEEPSAKE BOXES, TRINKET BOXES AND MONEY BOXES
2. CLOCKS AND SIGNS
3. PERSONALISATION
4. PHOTO ON CANVAS
5. TAILOR-MADE DESIGNS

All our products are designed and hand painted in the UK by our Scandinavian artist, Toril Stanton. The materials we use on our designs are natural wood and textiles which creates a beautiful 3 dimensional effect. Our products are painted with non-toxic paints and we have only sourced wood from countries in Europe where there are strict regulations on sustainability.
We pride ourselves on the quality and the uniqueness of our products and unlike similar products made of paper/cardboard, our keepsakes are made of durable wood and can be enjoyed for years to come.
1. KEEPSAKE BOXES, TRINKET BOXES, JEWELLERY BOXES AND MONEY BOXES

Our keepsake boxes, jewellery boxes, trinket boxes and money boxes are all made from high quality wood.
The trinket boxes are available in two sizes:
Small Size: 8cm x 8cm x 6cm
Large Size: 14cm x 14cm x 8cm
The keepsake boxes are available in four sizes:
New Size: 27cm x 20cm x 14cm
Medium Size: 25cm x 23cm x 14cm
Large Size: 33cm x 27cm x 16cm
Extra Large Size: 40cm x 32cm x 21cm
All our keepsake boxes are hinged and have a clasp. They are available in a variety of colours and sizes.
Jewellery Box
White jewellery box with three compartments and one drawer.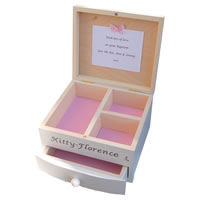 Size: 17cm x 15cm x 10cm
White jewellery box, fully lined in grey material with a mirror inside the lid.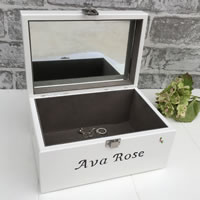 Size: 19cm x 13cm x10cm
Money Boxes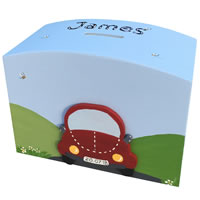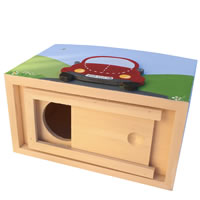 Size: 15cm x 11cm x 8cm
Clocks
Our clocks measure 28cm in diameter and require 1 x AA Battery.

Signs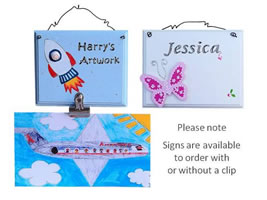 Font, size and shape of the signs will vary depending on the style and design you choose.
All products can be personalised with a name and a message.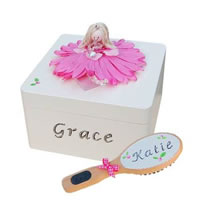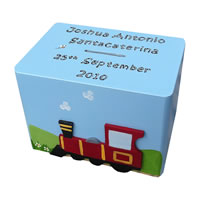 Silver Script Font Classic Bold Font
We have a selection of fonts we use for our products. If you prefer to have the font different to what is seen on the example on the website, please contact us by email on info@torildesign.co.uk and we will be happy to change the font for you.
When you place your order, just enter the name for the keepsake box, sign, clock etc just above the 'add to basket' button.
Personal Message inside the lid
Please note that if you would like a personal message for the inside plaque of the keepsake box this needs to be specified when you go to 'check out' in the paypal section under 'add special instruction to seller' or alternatively email us after placing your order to info@torildesign.co.uk.
Many of our keepsake boxes offer a complimentary photograph set onto canvas for the inside of the keepsake box lid. If you do have a digital photograph, send it via email to info@torildesign.co.uk together with your details just after placing your order. If you do not have a suitable photograph, we will enclose a complimentary canvas gift voucher with the keepsake box where a photograph can be selected at a later stage by the person receiving the gift. The photograph will be sent direct to the person without any additional charge.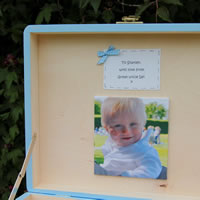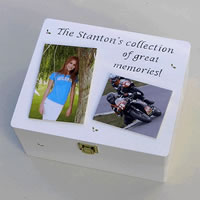 Photo on canvas shown inside Photo on canvas shown outside
the lid of the keepsake box the lid of the keepsake box
Please note 'Photo on canvas' keepsake boxes featuring a photograph on the outside of the lid is not suitable for young children.
We offer a unique tailor-made service for our customers where you can have a design made to your own requirements on a keepsake box, a clock or a sign. Our designer will work with you to come up with an idea. Please allow as much notice as possible when you order one of our tailor-made designs as this is a very popular service and at busy times of the year they may take longer to produce.
Contact Toril Design by telephone 0118 934 3426 to discuss your ideas and for prices.
'Click' to view some of our tailor-made designs.